Test Your Guitar Proficiency Here
Having trouble knowing what to focus on in your guitar practice? Here is a fun 3-step exercise to test your proficiency level.
In this exercise, we will break down the song "Thinking Out Loud" by Ed Sheeran, using the tutorial videos in our beginner masterclass
Each step will test your proficiency in ascending level of difficulty. A video tutorial will be given in each step.
If you find yourself needing extra practice on the tutorial, That will be where your proficiency currently lie.
Proficiency Level 1: Basic Chord Changes
Are you able to play basic chords with a down-up-down-up strumming pattern?
This tutorial walks you through the basic skills needed to get you started with your practice.
Proficiency Level 2: Intro to Thinking Out Loud
Are you able to play the intro to the song "Thinking Out Loud" by Ed Sheeran?
Playing this song requires knowledge of the nuanced patterns in strumming (e.g., slapping)
This is one of the most popular songs played on the guitar - enjoy!
Proficiency Level 3: Changing Keys with a Capo


Are you familiar with various concepts of music theory?
Music Theory is extremely helpful in helping you figure out chords to your favorite songs.
If you enjoy singing while playing, you can also adjust the keys of the chords accordingly to suit the range of your voice.
Still Unsure On How Or What To Practice?
Our Practice Manifesto Bundle Has 3 Main Guides To Get You Started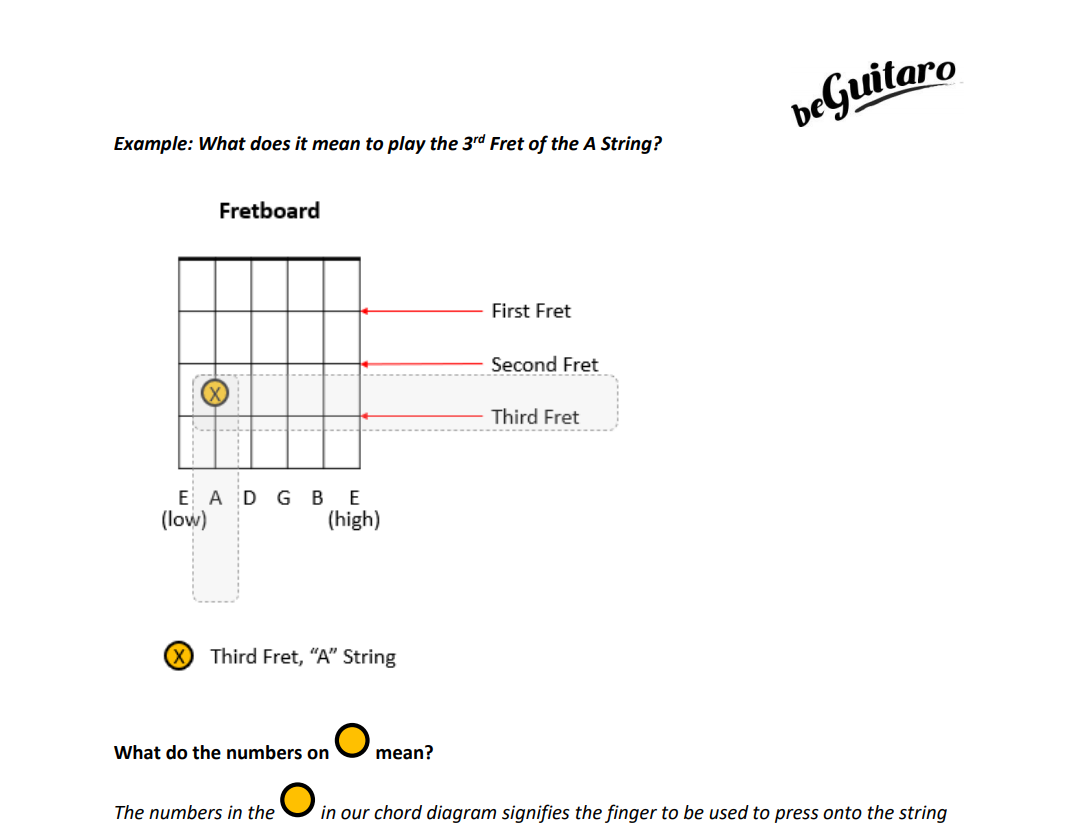 Introduction to the Guitar
A cheat sheet for complete beginners
Our introductory sheet will guide you through the basics of navigating the guitar.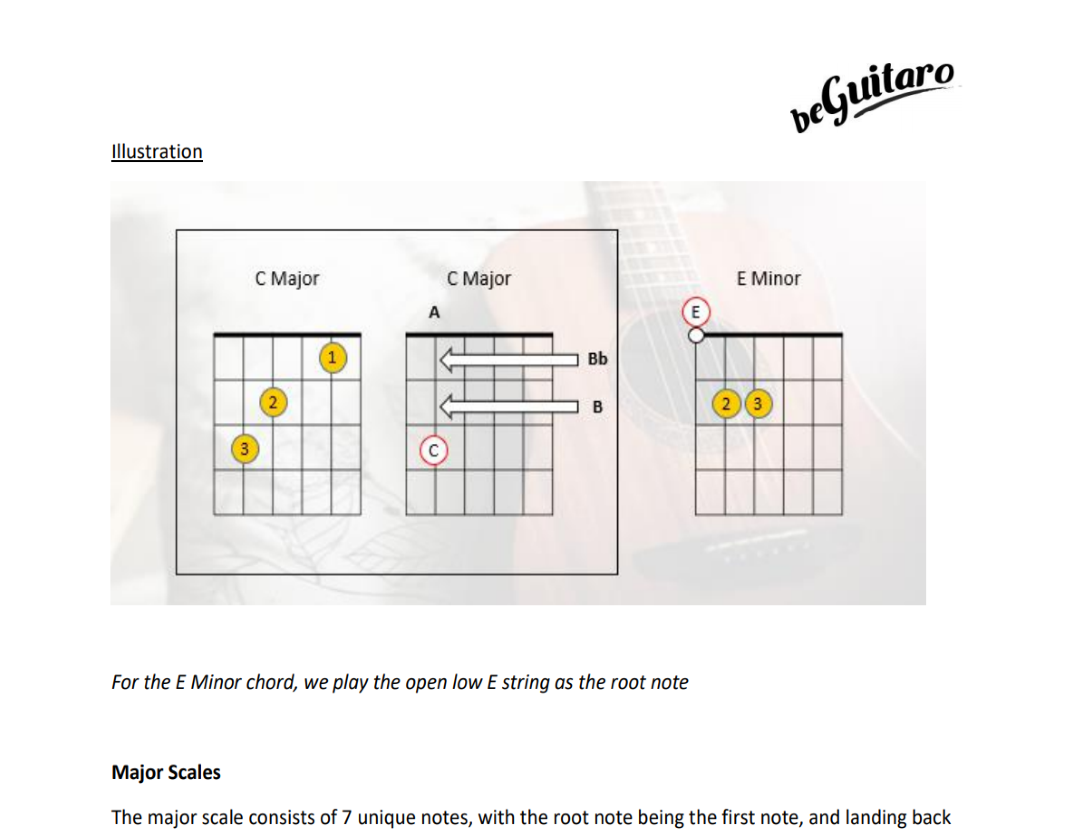 Music Theory Cheatsheet
We understand that music theory can be daunting, especially for most beginners.
Our Music Theory sheet covers what you need to know about Music Theory as a beginner. The guide is clear and consistent, enough to get you started with the basics.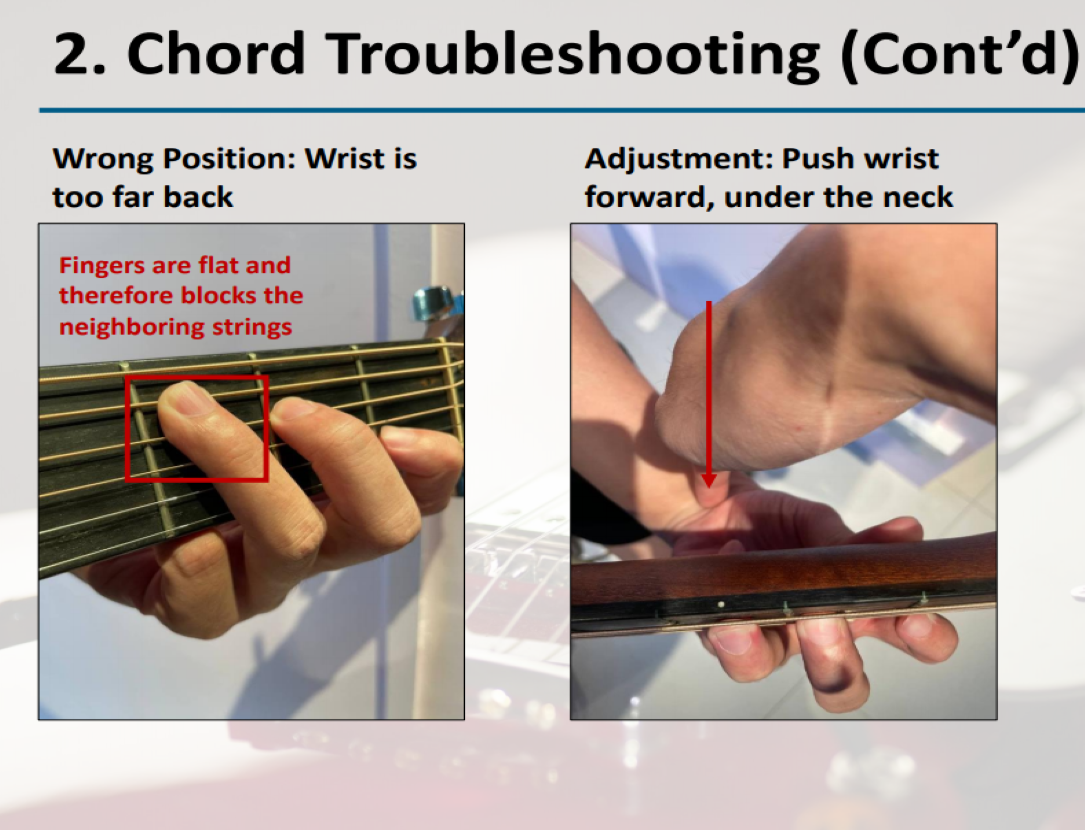 Practice Manifesto
Comprehensive 36-page guide to give any beginner clarity on how and what to practice.
Our manifesto includes a full road map that guides you on what to practice, based on your current level of proficiency.
We have also included additional tips and tricks with guitar that has helped numerous beginners who struggle with the same pain points.


Get the Manifesto FREE by helping us answer a few simple questions
The survey would help us improve our beginner masterclass dedicated for people like yourself.
Rest assured you will get the Practice Manifesto Bundle post completion of the survey
Have you:
Always wanted to play the guitar, but couldn't never the right resources to help you with your practice?
Tried self-learning, but felt overwhelmed with the vast amount of resources online?
Gave up learning halfway because you didn't see significant progress in your practice?
Join our masterclass for beginners!
Our beginner masterclass is designed to get beginners like yourself proficient in the guitar, in the most efficient way possible.
Our lessons are proven, short, concise, so that you can finally play your favorite songs on the guitar.